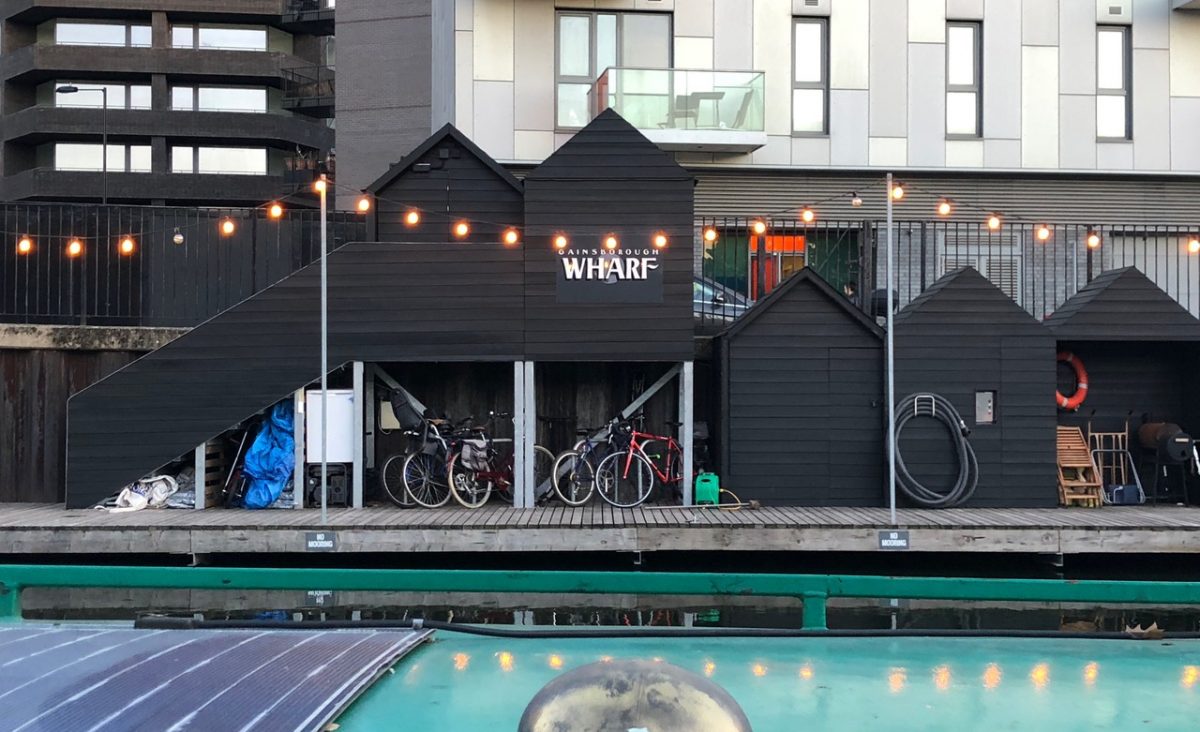 Gainsborough Wharf, Hoxton
Bridge no. 42, Regent's Canal, London N1
Location & orientation
Completed in September 2015, Gainsborough Wharf is a short walk from Old Street station (Zone 1). It runs alongside a quiet cobbled road adjacent to Shoreditch Park on the south bank of the historic Regent's canal between Angel and Broadway Market.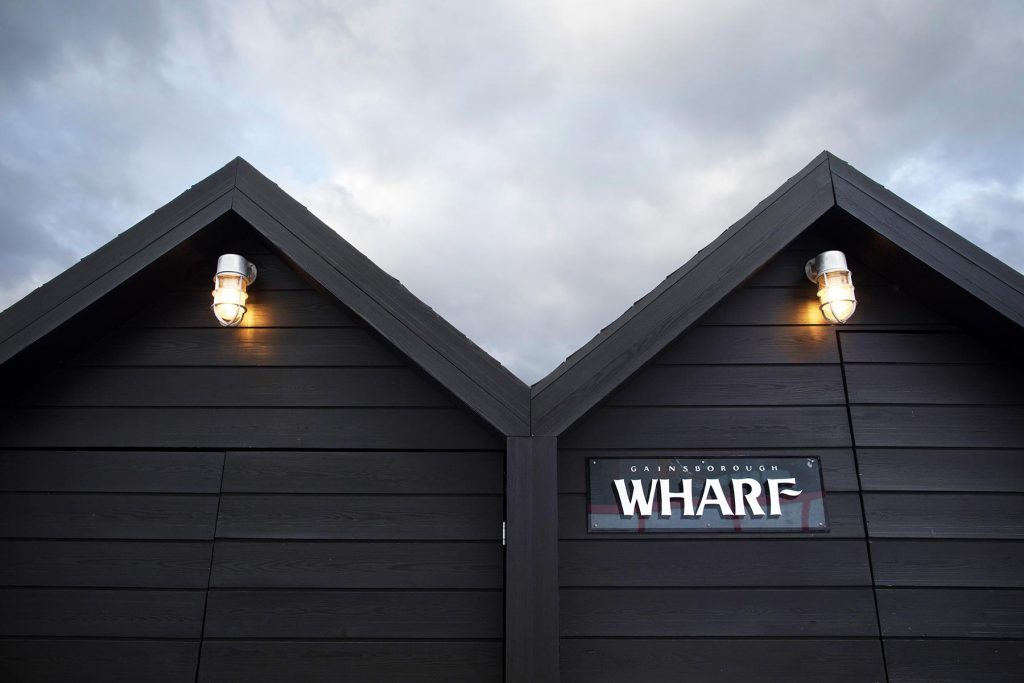 Landscape design
The wharf is located in a Conservation Area. Sensitive design was required to ensure the wharf blended in to its historic surroundings.
Each resident has their own black-stained boat shed made from larch, a traditional waterside timber. A cluster of sheds around the entrance discretely house the wharf's infrastructure, while a timber and galvanised steel staircase leads down to the pontoon.
This first section of pontoon was widened to offer a communal space for the people living there, while LED festoon lighting adds to a sense of playfulness.
A series of native reed beds have been created, while larch timber planters allow flowering climbers to weave their way up through the fence. Herbaceous plants also flourish, attracting a medley of pollinating insects, including bees and butterflies.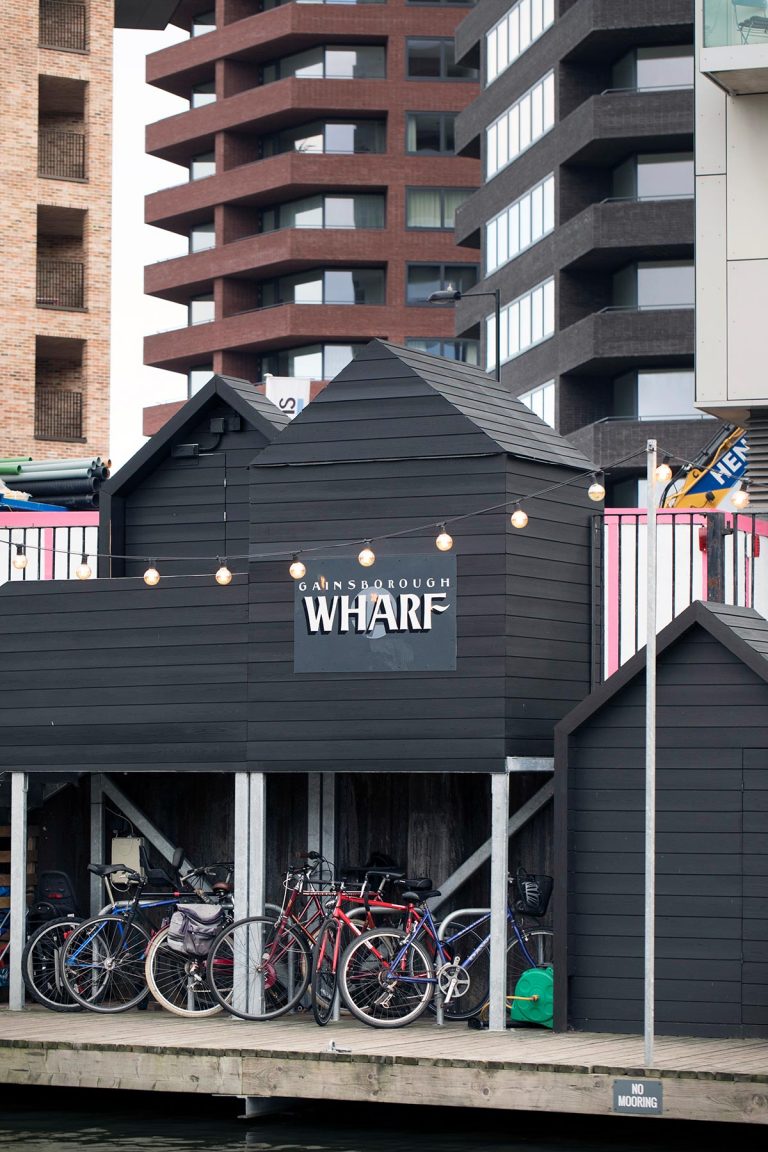 Cultural Fabric
On the edge of the City, the wharf's central London (Zone 1) location is today home to a long-term community, including families, who live aboard an impressive medley of high quality boats.
The wharf's name is derived from the adjacent former site of film studio Gainsborough Pictures (1924-1949), where Alfred Hitchcock was among the greats to work there in a golden era of British film.
Today, the wharf is surrounded by an impressive mix of the historic and contemporary. Victorian warehouses and cobbled roads offer a dramatic contrast to the progressive architecture of David Chipperfield's towers and public spaces completed in 2018 for the London Borough of Hackney.
Overlooking the wharf on the opposite side of the canal is the Rosemary Branch pub, once the meeting place of the Levellers, one of the earliest political movements championing equality and human rights in the 17th century.