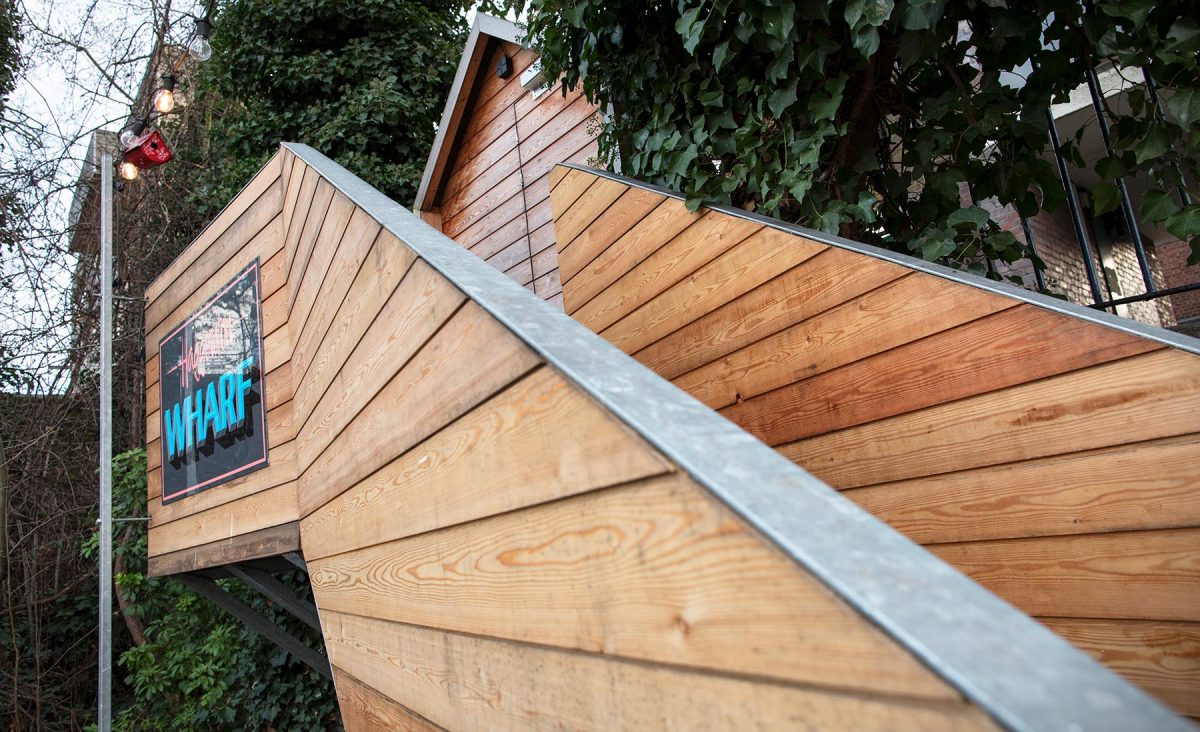 Haggerston Wharf, De Beauvoir
Bridge no. 43, Regent's Canal, London N1
Location & Orientation
Adjacent to the beautiful Georgian arch of Whitmore Bridge, Haggerston Wharf is on the southern side of the Regent's Canal between De Beauvoir and Haggerston. It's a two minute walk from Hoxton Market and a short stroll to Dalston. It's served by nearby Haggerston Overground station, which was re-opened in 2010 as part of the East London Line.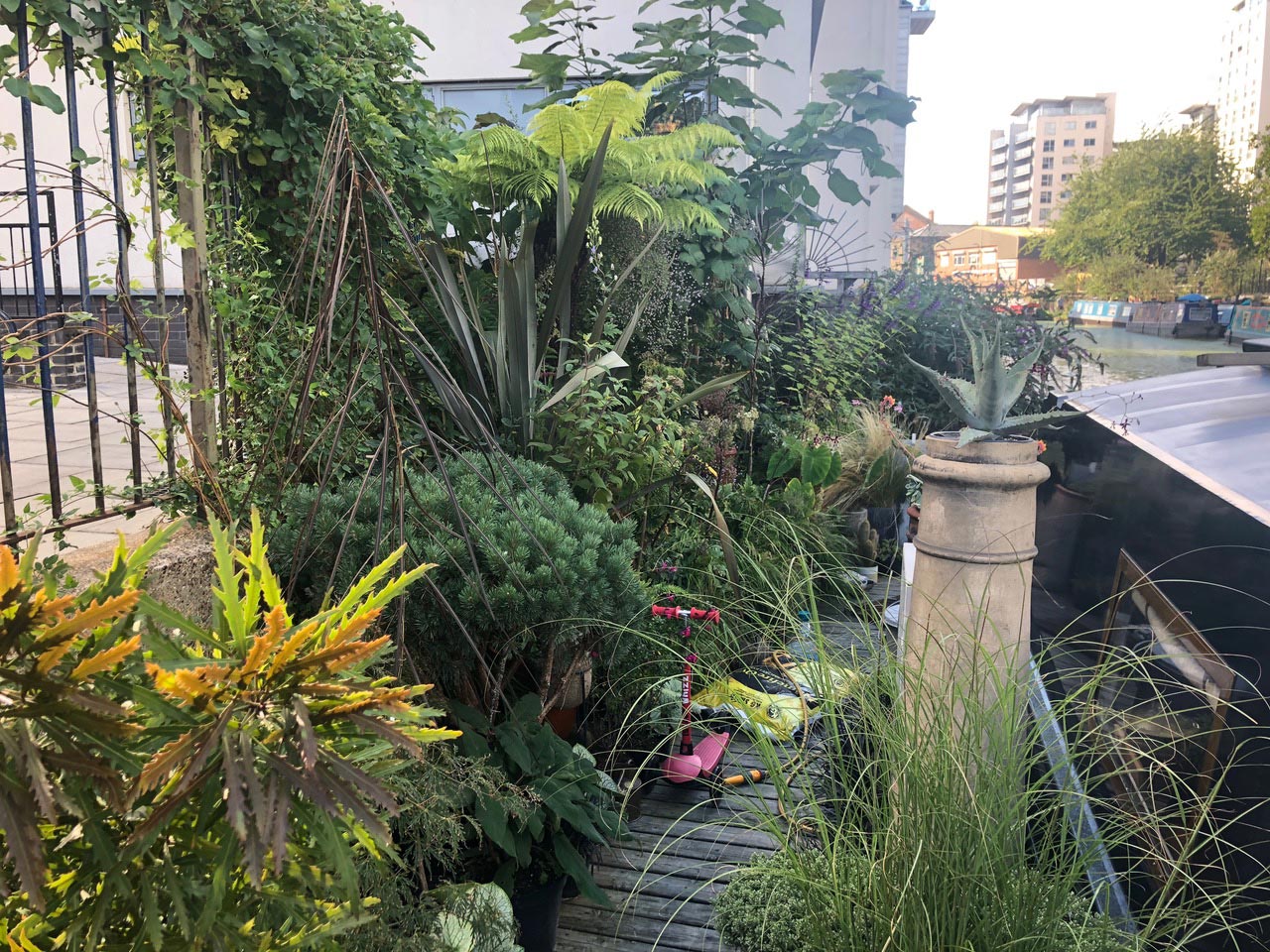 Landscape design
The entrance to Haggerston Wharf is through a natural larch timber door nestled in tree foliage off a quiet pedestrian path. A galvanised steel and timber staircase, elevated above the wharf's wild zone and lit with festoon lighting, takes you down to the pontoon.
We wanted to create the feeling of a floating wilderness – in Zone 1. The pontoon is offset from the historic red brick canal wall, enabling us to reintroduce native reeds and other water borne plants. These offer a perfect habitat for wildlife and humans alike.
Each mooring has its own natural larch boat shed for additional storage. Corrugated steel planters for herbaceous plants and climbers provide both privacy for residents and interest for passers-by.
Other facilities include keypad entrances, ambient lighting and integrated bike racks.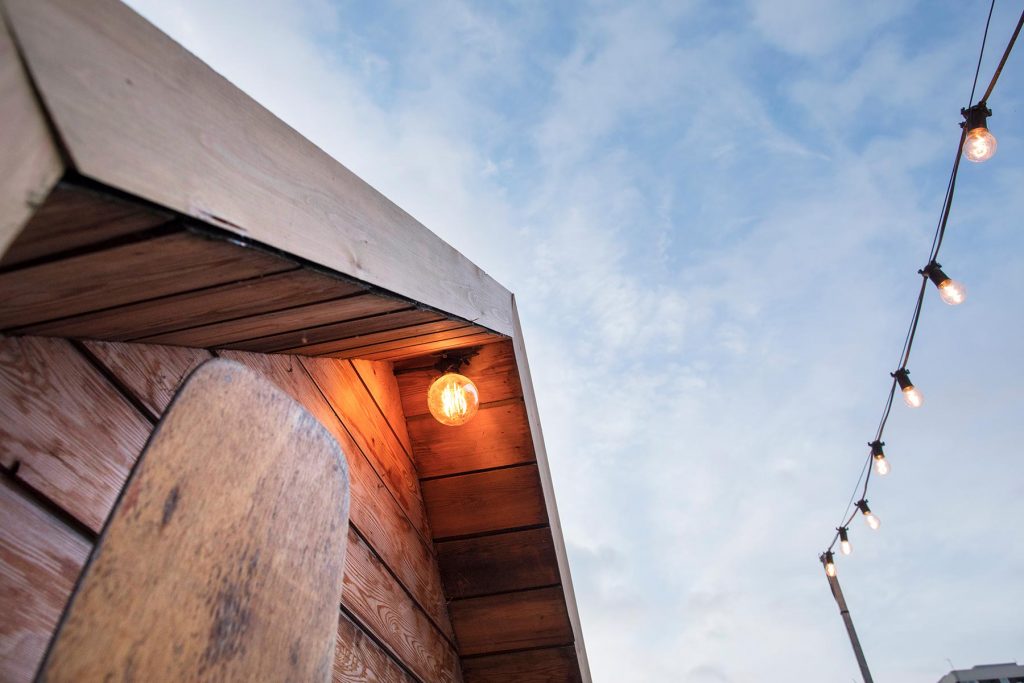 Cultural fabric
Formerly an inaccessible section of the Regent's Canal, this well connected, tranquil and green setting has been transformed into a long-term community of people living aboard an array of traditional and contemporary craft.
Across the canal and under the bridge (a very short canoe ride away), is local institution the Towpath Café, which alongside many bars, cafés and art galleries, has earned the neighbourhood the moniker of the Haggerston Riviera.
The pontoon offers an unusual vantage point from which to observe central London life — visitors are struck by the gentle chugging of passing boats, while frequent visits from canal wildlife, including herons, kingfishers, coots, bats and swans, give a sense of connection to the natural world.
The wharf has twice been part of Open House London attracting hundreds of curious visitors keen to get a glimpse of boating life. It also featured, along with Gainsborough Wharf, as part of Chelsea Flower Show's Chelsea Fringe in 2016.